Katz Korin Cunningham, DTCI launch Arsenal Tech initiative to get students interested in law
09.15.2021
Norris Cunningham, a shareholder at Katz Korin Cunningham, returned to the classroom recently to introduce a group of high school students to the study of law and, he hopes, inspire some of them to become attorneys.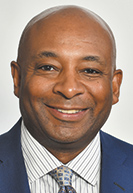 His first lesson for the law education class at Arsenal Technical High School in Indianapolis touched on the basics of trial practice. A longtime litigator, Cunningham spent 80 minutes giving a general overview of the courtroom, talking about the roles the judge, court reporter, attorneys and jurors play.
The event energized him so much that days afterward, he was still bubbling with enthusiasm.
"I've been practicing for 26 years and last Thursday, teaching those kids is probably the most fun I've had as a lawyer," Cunningham said. "They were engaged and they asked really good questions. They just wanted so much information about what we do."
For eight weeks this fall semester, the 32 sophomores, juniors and seniors in the two law classes will have ample opportunity to hear more from Cunningham and his colleagues at both Katz Korin Cunningham and the Defense Trial Counsel of Indiana. The attorneys will be returning Thursdays and Fridays to teach the classes with Dawn Walker-Seyerle, chair of Arsenal Tech's social studies department.
When the course is finished, the lawyers will help start a mock trial program at the high school. The legal professionals are preparing to offer all the resources necessary, from coaching to professional clothes and even pizza for those after-school practices so the Arsenal Tech students can compete in the Indiana mock trial competition next February.
This is all part of an initiative, spearheaded by Cunningham and his firm's Social Justice Committee, to extend the pipeline into the legal profession back further to reach students and get them interested in the law before they graduate high school. Ultimately, Cunningham said he believes connecting with students earlier will bring more people of color into law school who will then flow into law firms, in-house legal departments, prosecutor and public defender offices, the judiciary and all the other places lawyers practice.
So far, the students are as excited as the attorneys. Walker-Seyerle said during the classes they are paying attention, commenting, questioning and, in a sign of extreme high praise from teenagers, not looking at their phones.
"The kids have learned a great deal and they're excited about learning," Walker-Seyerle said. "That crosses over into every other course that they're taking here. If we get them excited about learning, then they're going to go back into that math class that maybe they're struggling in and say, 'I can do better.'"
Dose of reality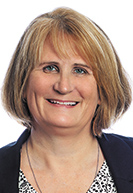 In preparing for her turn at teaching, Kathryn "Katie" Cordell said she knew she was probably going to have to compete against television. The students, like many of her clients, have likely learned about legal proceedings from the fighting and deception they see on the screen.
Cordell is going to make sure the students know the difference between practicing law on TV and in real life, but she said she is confident they will not get bored. Even though attorneys do a lot of paperwork, Cordell said the students will learn how lawyers work out problems and find solutions.
"I'm just looking forward to helping these kids and actually giving back," Cordell said. "Instead of just responding to a lawsuit, now I'm actually giving back to the community."
Walker-Seyerle noted that while the students are captivated now, earning a bachelor's and law degrees will be particularly challenging for many of them.
Arsenal Tech has a majority-minority student population and, according to 2020-2021 data from the Indiana Department of Education, 67.2% of those students qualify for free and reduced-priced meals. In addition to overcoming poverty, the teacher said the teens will also have to greatly improve their reading skills because some students graduate with only a fourth-grade-level reading ability.
"We tell these kids that they can go to college. I think we are setting them up for failure and I'm tired of setting kids up for failure," Walker-Seyerle said. "… You're not going to make it through college without reading. You've got to be able to read, to understand and to comprehend."
Yet the benefit of having an attorney teach is that the students will learn they can do many things in the legal profession without a J.D., Walker-Seyerle continued. Perhaps more importantly, the students can be mentored by lawyers. When they have a question about what classes they should be taking, where to get an internship or just need some encouragement, they will know some attorneys to ask.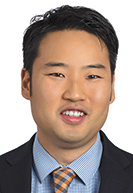 Brian Park, another Katz Korin Cunningham attorney, is carving out time for the class because he wants to help the students. With a young family and a busy practice, Park has not been able to do as much pro bono work as he would like. But after learning about the Arsenal Tech opportunity and hearing another attorney speak about mentoring, he volunteered to teach.
Park will be able to draw upon his own experiences of working for a few years then deciding to go to law school when he saw lawyers finding solutions to people's problems. He will help students learn that the law is nuanced and complex and will give them a better understanding of how the law works.
Also, he said he knows the unspoken aspect that he is an Asian-American in a largely white profession will convey a strong message to the students.
"It's an unfortunate reality of the profession that it's not as diverse as I wish it could be," Park said. "I think showing them that I'm a minority myself and just having them kind of see that, I think will speak for itself."
Kori Chambers, president of DTCI, said she believes Arsenal Tech students will gain from learning the law as well as preparing and competing in mock trial even if they do not go on to pursue a career in the legal field. A value of the competition is the requirement that teams argue one side of the case in one round then argue the opposing side in another round.
The switching reminds Chambers of the "lightbulb moment" she had as a student at Indiana University Robert H. McKinney School of Law. When she got done espousing her position, the professor told her to argue the opposite.
"It was really an eye-opening experience that I'm hoping even if the students choose not to go to law school, they will learn that there are two sides to every situation or every story … ," Chambers said. "I think that's an invaluable life skill that many adults could use these days."
Learning from stories
Waking up on that first Thursday, Walker-Seyerle remembered excitedly telling herself, "All the attorneys are coming!"
The law education class has been a staple at Arsenal Tech, but typically students learn from a textbook and watch courtroom clips they find online. Walker-Seyerle, who relies on the "soap opera version" with its dramatic and riveting tales to keep the students engaged in history class, said she sees the attorneys using their real-life stories drawn from their practices to keep the classes wanting more.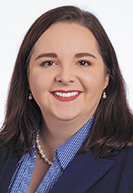 Katz Korin attorney Brooke Smith pointed out that the legal profession can likewise learn important lessons from the students' stories.
She recalled the first time reviewing with the Arsenal Tech classes the vocabulary of the law, like "probable cause affidavit," and walking them through the steps of building a case. Because the classes are taught in the school's courtroom, she had the students assume the roles of the attorneys or jurors and then sit at the counsel tables or in the jury box.
One young woman in the class immediately volunteered to be the judge and began wielding the gavel enthusiastically. During the class, when that student talked about an incident in which she had a negative interaction with law enforcement, Smith realized the legal profession needs to broaden its view of who will be a good lawyer.
"I think for young women, and especially for diverse young women, to be able to compete in our industry and for the industry to accept them, we need to be OK with that. We don't need to discriminate against or judge folks for things that have happened in their past," Smith said. "If they're precocious and they're willing and they're hardworking, everyone deserves a chance to become an attorney."
Cunningham said he understands the students at Arsenal Tech. He decided to become a lawyer when he was 6 years old, but not knowing any attorneys to emulate or turn to for support, he said he felt like he was starting the race 10 yards behind everyone else.
His vision for remedying that situation is to have more attorneys join in building the pipeline. He said he wants law firms to not only teach law and coach mock trial teams at their local schools, but to also help create a statewide diversity internship program, enabling hundreds of Hoosier students to spend a summer getting a taste of the legal profession.
"If I do nothing else by the time I stop practicing law," Cunningham said, "I want to feel as though there are more Black and brown lawyers because of these kinds of initiatives and this kind of work that those of us who feel that this is important are doing."•
---
This story first appeared in the September 15, 2021 issue of The Indiana Lawyer
Katz Korin Cunningham has merged with Stoll Keenon Ogden and is now doing business as SKO.
You will be redirected in 15 seconds. To stay on this site, click here