DTCI honors Defense Lawyer of the Year, Diplomat, Outstanding Young Lawyer for 2021
11.24.2021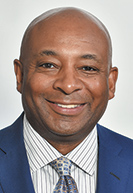 Defense Lawyer of the Year
This award is presented to a licensed lawyer who, in the opinion of the awards committee, as approved by the board of directors, has promoted the interests of the Indiana defense bar since the last annual meeting of DTCI in a most significant way in the fields of litigation, legislation, publication or participation in local, state or national defense organizations.
Norris Cunningham, a name partner in the Indianapolis firm of Katz Korin Cunningham and a member of the DTCI Board of Directors, is the 2021 recipient of this honor. He has worked tirelessly to increase the membership of diverse lawyers in DTCI and has promoted DTCI generally by doing so. He has served the community by promoting scholarship efforts and leadership opportunities.
Diplomat of the Indiana Defense Law Counsel
This award is given to members of the Indiana bar who, in the judgment of the officers and directors of DTCI, have distinguished themselves throughout their careers through outstanding contributions to the representation of clients in the defense of litigation matters and, therefore, have been designated recipients of the award Diplomat of the Indiana Defense Trial Counsel.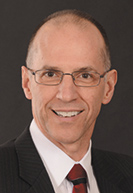 Kevin Tyra, who practices in the Tyra Law Firm in Bloomington, is the 2021 diplomat. He has represented clients in the defense of litigation matters in Indiana for more than 30 years. He served on the DTCI Board of Directors from 2010-2017 and as the Insurance Section chair from 2007-2009. He has shared his time and knowledge with his DTCI colleagues at numerous DTCI conferences and CLEs, including insurance primer presentations at the Rookie Seminar and multiple presentations on topics such as insurance coverage, insurance investigations, insurance defense, mediation and the role of second chair in a jury trial. Throughout his career, he has helped his clients defend and resolve cases, including taking cases to jury trials with successful results.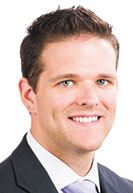 Outstanding Young Lawyer
This award is presented to a member of the Defense Trial Counsel, less than 35 years old, who has shown leadership qualities in service to the Indiana defense bar, the national defense bar or the community.
Jordan Slusher, a senior associate in the Indianapolis office of Frost Brown Todd and a former chair of the DTCI Young Lawyers Committee, is the 2021 outstanding young lawyer. In addition to his work heading the Young Lawyers Committee, he has been active in organizing all publications from the Product Liability Section and is the publisher of the new DTCI newsletter.•
Katz Korin Cunningham has merged with Stoll Keenon Ogden and is now doing business as SKO.
You will be redirected in 15 seconds. To stay on this site, click here